India Bollywood director Subhash Ghai 'to return land'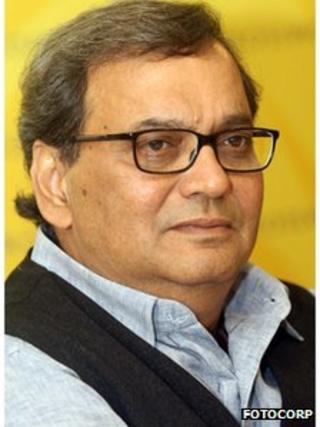 A court in the Indian city of Mumbai has directed Bollywood director Subhash Ghai to return to the government a plot of land allotted for a film school.
The high court also criticised federal minister Vilasrao Deshmukh for showing "undue favours" in allotting the land to Mr Ghai at a reduced price.
Mr Deshmukh was the chief minister of Maharashtra when the 20-acre plot of land was allotted to Mr Ghai in 2004.
Mr Ghai has said he will appeal against the order in the Supreme Court.
Mr Deshmukh, who is now the federal science and technology minister, said he was waiting to read the judgement before making any comment.
The judgement followed a public interest litigation filed by local farmers alleging "gross abuse of power" by Mr Deshmukh in allotting the land.
'Arbitrary'
Judges Mohit Shah and Girish Godbole of Mumbai High Court said Mr Deshmukh had "clearly misused his official position as chief minister" in allotting the land to Mr Ghai to set up a film institute called Whistling Woods International in the city.
"Here is a case where all norms of transparency and reasonableness have been given a complete go-by. The present case is a classic example of arbitrary, unreasonable and illegal decision of permitting use of available land owned by the government without any authority of law," the court said.
The court said the government had undervalued the land and gave it away at a concessionary rate to Mr Ghai.
"Policies of government provide for grant at a concessional rate to educational institutes, but Mukta Arts [Mr Ghai's film company] is not eligible for it," the judges said.
The court has asked Mr Ghai to vacate 14.5 acres of the land immediately, while the remaining 4.5 acres will be taken over by the government by July 2014 to enable students to finish their ongoing courses.
Mr Ghai said he was "not at fault" and that he hoped to "get justice" from the Supreme Court.
Subhash Ghai is one of Bollywood's top producer-directors with a string of hits.
In 2010, the Supreme Court had earlier found Mr Deshmukh guilty of abusing his authority and shielding a party legislator accused by poor farmers for lending money at high interest rates.