India student body to arrive soon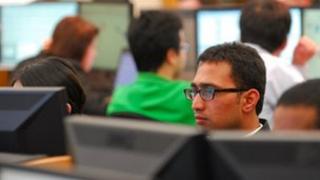 The body of an Indian student who was shot dead in the US last week is likely to be flown back to India on Monday, family members say.
K Sheshadri Rao, 24, was killed by an unidentified man, near the Boston University campus on Thursday.
The Boston police say they have "some good leads in the case" though no arrests have been made yet.
Mr Rao was studying business management. His family is based in the eastern Indian state of Orissa.
Mr Rao's family said that Indian embassy officials in the US had told them that his body would be flown out to India on Monday and was likely to reach Bhubaneshwar, the main city in Orissa state, on Wednesday.
Mr Rao, a student of Boston University's Graduate School of Management, was found dead nearly a mile from the campus early on Thursday.
It is not yet clear whether he was specially targeted or randomly killed.
"This happened on a street where there is not a lot of activity on as far as crime is concerned," Boston Police Commissioner Ed Davis was quoted as saying by the Press Trust Of India.
K Sudhakar Rao, the victim's father, told the BBC that his son could have been a victim of "intolerance or jealousy".
"My son was a brilliant student and had offers from leading companies. He would have joined one after finishing his degree. But unfortunately, that was not to be," he said.
Mr Rao taught at a university in Bhubaneswar before moving to Boston to pursue a management degree.
In 2008, four Indian students were killed at US universities in a span of less than a year.