India soldier killed by militants in Kashmir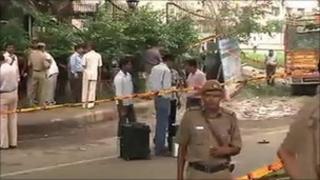 A soldier has been killed in a militant ambush in Indian-administered Kashmir, officials say.
Noor Hussain, part of a local territorial army unit, was shot dead in Kishtawar district late on Wednesday.
He was part of an ongoing search operation for suspects linked to last year's Delhi high court bombing.
The Muslim-majority region has seen a separatist insurgency against Indian rule since 1989, although violence has declined in the last year.
Kishtawar, about 280 km (173 miles) south-west of Srinagar, has been the focus of the security operation to hunt down suspects to the Delhi court bombing.
"We had a tip-off that a top militant commander who is involved in last year's bombing of Delhi's high court, was hiding in the area. A column of territorial army was rushed to the area but the militants had laid an ambush and we lost our best jawan [soldier] Noor Hussain," an army official told the BBC.
At least 11 people were killed in last September's explosion outside the high court in Delhi.