India official Pradeep Shukla arrested in health scandal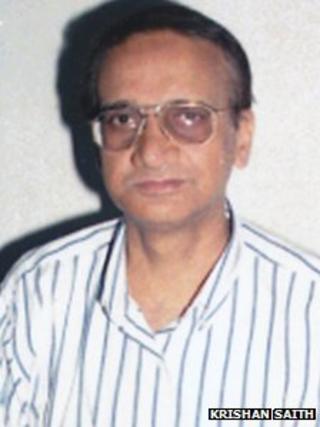 A former top civil servant in India's Uttar Pradesh state has been arrested in connection with an estimated $2bn rural health scandal.
Pradeep Shukla is being investigated over alleged fund diversion.
Several state officials are being investigated for their alleged role in siphoning off money meant to improve health care in rural areas.
Six officials connected to the case have either been killed or died under suspicious circumstances.
So far, 15 people have been arrested in connection with the National Rural Health Mission (NRHM) scandal and charges have been filed against 13 of the accused, a spokesperson for the Central Bureau of Investigation (CBI) said.
The spokesperson said Mr Shukla has been arrested in the state capital, Lucknow, for alleged "financial irregularities".
He was flown to the Indian capital, Delhi, and presented before a special court.
The court has remanded the senior civil servant for seven days in custody for further questioning by the investigators.
Three days ago, another senior medical officer, AK Shukla was arrested.
Former state Health Minister Babu Singh Kushwaha is also in jail for his alleged role in the scandal.
India's federal government has in the past expressed concern over alleged corruption in the programme.
People in Indian villages are dependent on government health facilities and critics have long complained that the authorities have done little to significantly boost rural health care infrastructure.