India 'poisonous flour' kills nine in Bihar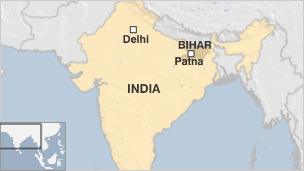 At least nine people have died in India's Bihar state after eating poisoned flour, police said.
The victims, all poor labourers, ate sattu - a variety of gram flour - bought from a roadside stall in Jehanabad district on Monday afternoon.
They were taken to hospital after they complained of stomach-ache but their condition deteriorated.
Police said they raided the store but the shopkeeper had run away. An inquiry has been ordered into the incident.
Bihar's government has announced compensation of 200,000 rupees ($3,720; £2,312) to the families of each victim.