India star Shah Rukh Khan apologises for 'misbehaviour'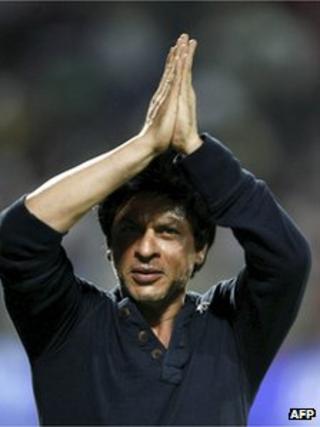 Bollywood superstar Shah Rukh Khan has apologised for his "misbehaviour" during a row with staff at an IPL cricket match at Mumbai's Wankhede Stadium earlier this month.
He said on Sunday that he should not have "behaved" in the manner he did.
Khan, who owns the Kolkata Knight Riders team, has been banned from the stadium for five years.
He had defended his actions saying he became angry after the security "manhandled" children accompanying him.
But after his team lifted the Indian Premier League trophy in Chennai on Sunday night, Khan said he wanted to apologise for his actions.
"I want to apologise to the kids for my misbehaviour at Mumbai Cricket Association (stadium]. I apologise to all who saw me differently," he said.
"I shouldn't have behaved in that manner. But today my team has won, so I guess, all you fans should forgive me. We have won at last."
Khan is one of Bollywood's biggest stars. He has appeared in more than 70 films, anchored television shows and done innumerable advertisements.