India state by-election voting held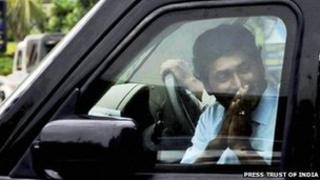 Voting has ended in by-elections to 26 assembly seats in eight Indian states and one seat in the national parliament.
Eighteen of the seats are being contested in the southern state of Andhra Pradesh.
They became necessary after ruling Congress legislators were disqualified for joining a breakaway group.
The other states are Jharkhand, Tamil Nadu, Madhya Pradesh, Tripura, West Bengal, Maharashtra and Uttar Pradesh.
A by-election is also being held in the parliamentary constituency of Nellore in Andhra Pradesh.
In Andhra Pradesh, the ruling Congress party is pitted against the breakaway group YSR Congress, led by MP YS Jagan Mohan Reddy.
Mr Reddy is in prison on charges of corruption.
He is the son of YSR Reddy, the charismatic former state chief minister who died in a helicopter crash in 2009.
Both father and son were members of India's governing Congress party.
But after his father's death, the Congress ignored his bid for the chief minister's post and he quit, accusing the party of humiliating him and his family.
Later, he launched his own party, YSR Congress.