Lancet study says suicide rate high among young Indians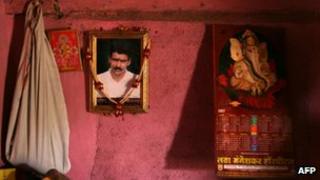 Suicide has become the second leading cause of death among young Indians, says a new study published in the medical journal Lancet.
Suicide could soon overtake maternal mortality as the lead cause of death among women aged 15 to 29, it said.
For young men, suicides claimed slightly fewer lives than transport accidents in 2010, it added.
The World Health Organisation (WHO) estimates that 190,000 suicides took place in 2010 in India.
Globally, of the 900,000 suicides which are reported annually, the highest numbers come from China, with an estimated 200,000 cases per year, the WHO says.
The Lancet report , entitled Suicide Mortality in India, was released on Friday.
"Suicide kills nearly as many Indian men aged 15-29 as transportation accidents and nearly as many young women as complications from pregnancy and childbirth," the study's lead author, Vikram Patel of London School of Hygiene and Tropical Medicine, said.
"Suicide is the cause of about twice as many deaths as HIV-Aids and about the same number as maternal causes of death in young women," it added.
The report also said that the suicide rate was higher among well-educated young people from the more prosperous southern states.
"Young educated Indians from the richer states are killing themselves in numbers that are almost the highest in the world," AFP news agency quoted Dr Patel as saying.
The reports says that most Indians do not have access to community or support services for the prevention of suicide and have restricted access to care for mental illnesses associated with suicide.
It adds that "restrictions in access to pesticides might prevent many suicide deaths in India" since many people consumed poison to kill themselves.