India RTI chief: Information law under threat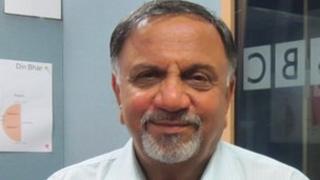 India's landmark right to information law may become "irrelevant" in the coming years, the country's outgoing information commissioner has said.
Shailesh Gandhi told the BBC that the main threat to the law came from the government because it was challenging powerful people.
Nearly a dozen right to information activists have been killed and scores other attacked in India since 2008.
The law allows Indians to access information held by the government.
Mr Gandhi said officers were always looking for ways to avoid giving information under the law.
Some training courses actually teach officials how to do that, he added.
'Fed up'
Mr Gandhi, who was an activist before he was appointed the information commissioner about four years ago, said several top government leaders, including the prime minister, have stated that this was "a troublesome law".
Many amendments were being carried out to make the law less effective, he added.
Mr Gandhi said the slow judicial process was a deterrent for the citizen as officials often approached the courts in order to stop supply of information.
He said the law might also lose its teeth as many commissions were taking too long in deciding cases.
"Many commissions are still hearing cases filed in 2010," he said.
"They will become like our judicial system. The commissions will keep functioning but they will become irrelevant for the common man.''
Mr Gandhi said he disposed off 5,900 cases last year, but most state commissioners only decide 1,000 to 2,000 cases in a year.
Nearly 20,000 cases are pending before the Central Information Commission in Delhi while the number is 24,000 and 40,000 in the states of Maharashtra and Uttar Pradesh, he added.
Mr Gandhi said the public would have to ''pressurise the commissions into action, but they too seem to be simply fed up''.