India: One killed in fresh Assam violence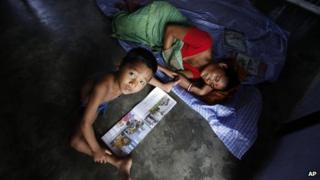 One man has been killed and five others have been injured in fresh violence in India's Assam state, police said.
In the first incident, a man was killed and four others were wounded, while the second incident left one man injured. Both clashes occurred in Kokrajhar.
At least 96 people have died in fighting between indigenous Bodo tribes and Muslim settlers in Assam since last month.
More than 300,000 people fled their homes after the fighting.
Most of them are still living in relief camps.
There has been tension between indigenous groups and Muslim Bengali migrants in Assam for many years.
Last week, police arrested a local politician, Pradeep Brahma, for his alleged involvement in the recent ethnic violence.
Kokrajhar, Dhubri and Chirang were some of the districts worst affected by the clashes.
An indefinite curfew has been enforced in Kokrajhar and the army has marched through the streets of some of the troubled neighbourhoods.