Deepa Mehta: India 'may not see Midnight's Children'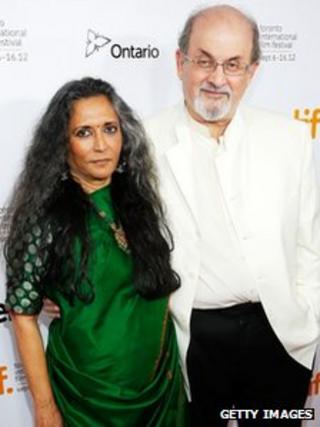 A new film based on Sir Salman Rushdie's novel Midnight's Children may not be released in India, director Deepa Mehta has said.
Mehta told The Hindustan Times that the film, based in India, has yet to find a distributor in the country.
She said it would be "a pity if insecure politicians deprive the people of India [the chance] to make up their own minds about what the film means".
The film was shown at the Toronto Film Festival in Canada on Sunday.
"Salman has often said that the book was his love letter to India. I think the film reflects that love," Mehta told the newspaper.
The newspaper suggests the film's inability to find a distributor may be because the Booker Prize-winning novel was critical of former Indian prime minister Indira Gandhi.
Mrs Gandhi's Congress party, headed by her daughter-in-law Sonia Gandhi, is in power in India at the moment and the paper suggests distributors may not be willing to antagonise it.
Both Mehta and Sir Salman are considered controversial figures in India.
The author's 1988 book The Satanic Verses remains banned in India. In January he withdrew from the Jaipur Literature Festival after reports of a death threat.
He was also forced to abandon plans to address the gathering by a video link after protesters threatened to march on the venue.
Mehta was prevented by some Hindu groups from filming Water in the Indian city of Varanasi.
She later shot the film in Sri Lanka, where Midnight's Children was also made.
According to the Toronto Film Festival, the new film is "an engrossing allegorical fantasy in which children born on the cusp of India's independence from Britain are endowed with strange, magical abilities".