Indian Uddhab Bharali's pomegranate deseeder wins Nasa prize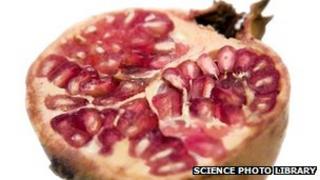 An inventor from the north-eastern Indian state of Assam has won second prize in a contest held by the Nasa Tech Briefs magazine in the US.
Uddhab Bharali's pomegranate deseeder was chosen for a place in the Top Ten Most Popular Entries in the magazine's Create the Future Design Contest 2012.
Mr Bharali was among 12,080 nominees, out of which 433 contestants were chosen for the online vote.
His was one of five designs from India that were among the top 10 winners.
The machine invented by Mr Bharali, who is from the town of North Lakhimpur in Assam, separates the seeds of the pomegranate fruit from the outer skin and the thin inner membrane, a tricky and time consuming job when done manually.
It won 995 online votes to take the second spot behind Daryl Oster from Colorado, USA. Mr Oster's "evacuated tube transport" system is said to be silent, cheap, safe and fast - as well as environmentally friendly. He describes it as "space travel on earth".
Mr Bharali, 45, is an engineer who has invented dozens of devices primarily to help farmers and small scale industries.
The other winners from India were Jaideep Singh from Delhi who was in third place, Amit Badlani from Bangalore in fifth, Avantika, a student from Bihar in seventh place, and a group of students from the Indian Institute of Technology Bombay who took 10th spot.
The winners will be taken to New York in November for the prize-giving ceremony.