India official Ashok Khemka alleges humiliation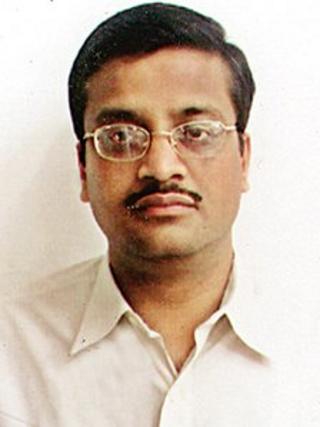 A senior Indian civil servant has told the BBC that he felt "humiliated" after he was transferred amid reports that he was investigating controversial land deals by a member of the Gandhi family.
Ashok Khemka was removed hours after he ordered a probe into Robert Vadra's land deals, reports said.
Mr Khemka, widely seen as an honest officer, has been moved 41 times in his 20-year career, correspondents say.
Mr Vadra, Congress party chief Sonia Gandhi's son-in-law, denies wrongdoing.
He says all his land deals are above board.
But anti-corruption campaigner Arvind Kejriwal has alleged that the loans had been given in return for favours from Congress-ruled states and demanded a probe into alleged business links between Mr Vadra, a businessman, and the DLF company.
Mr Vadra and DLF have denied the charges, but the allegations have kicked up a political row in India.
Reports said Mr Khemka, who was the Inspector General of Registration in Haryana's land department, ordered an inquiry into some of Mr Vadra's land deals last week.
'Demoralising'
Mr Khemka refused to speculate why he was transferred, but said that such frequent transfers "disturbed" his family.
"There's a minimum tenure of two years prescribed by law, but I was transferred in 80 days," Mr Khemka told BBC Hindi's Arvind Chhabra in Delhi.
"I feel humiliated and [it is] demoralising, that [frequent transfers] is the best way to make an upright officer ineffective in his job and make him toe the line," he said.
The authorities in Haryana state said it was the "government's prerogative" to transfer any official they wanted.
Anti-corruption campaigners, however, say an "honest" officer's transfer shows the government is trying to muzzle investigations into controversial land deals.