Pankaj Advani wins world billiards title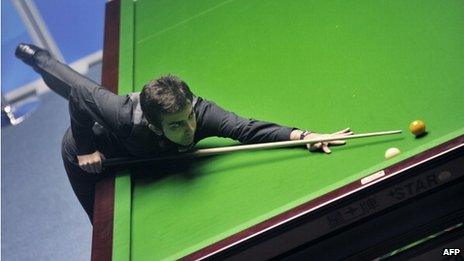 Indian billiards player Pankaj Advani has won his seventh World Billiards title, beating defending champion Mike Russell in the final in the UK.
Advani, 27, repeated his 2009 victory against Russell, the 43-year-old Englishman, now settled in Qatar, who has won 10 titles himself.
Advani is India's top billiards player.
India's Rupesh Shah also won the title in the 150-up points format, defeating Australia's Matthew Bolton in the final on Saturday.
Advani defeated Russell by 1895-1216, after leading at the half-way mark in the final on Sunday night.
The Indian champion has won virtually every billiards title on offer at the national, Asian and world levels.