Shantanu Negi's Facebook suicide prompts shock in India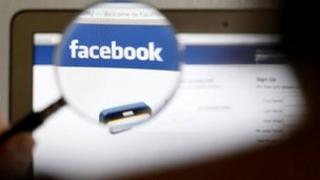 An Indian student has killed himself after posting a Facebook suicide note.
"Bye everyone... I will miss you... I quit," wrote Shantanu Negi, 16. Police think he was worried about an exam.
His friends initially believed it to be a joke, with many "liking" his last post and others commenting on it before they found out what happened.
Counsellors working with the social media site to improve reporting and support say many such cases in India are referred but few result in death.
Shantanu's death occurred at home in the northern town of Dehradun on Monday evening.
Within hours, as the news of the suicide spread, his shocked friends started writing condolence messages.
"Shantanu killed himself because he was worried that he won't do well in his mathematics examination," police officer Dinesh Singh Bhandari told the BBC.
A student of class 11 in the prestigious Asian School, Shantanu was a good student who had scored 90% marks in his class 10 examinations.
"Recently, he seemed to have lost interest in studies. We had talked to him about it, but there was no pressure on him," his father Pushkar Negi said.
From his Facebook profile, Shantanu appeared to be like any other happy and carefree teenager and his school said there had never been any complaints about him.
Helpline
Last year, Facebook launched a system to allow users in India and elsewhere to report friends who they think may be contemplating suicide.
In India, the social networking site added the Mumbai-based Aasra suicide prevention helpline - part of the Befrienders Worldwide/Samaritans network - as part of its suicide risk alert system.
Johnson Thomas of Aasra told the BBC that in the past year they had intervened in more than 300 cases forwarded to them by Facebook.
Once a case has been flagged by worried friends, trained counsellors from the helpline email users offering to help them.
"We tell them we are worried and concerned about them. We cannot invade their privacy, but we request them to call us," Mr Thomas said.
"Very often they do and we talk them out of it. Some just stop posting such messages because they realise they have friends who care for them."
Mr Thomas says Shantanu "needed reassurance that not performing well in one exam is not a reason to kill himself. We all need people around us to support us."