India policeman praised for 14-year stretch without leave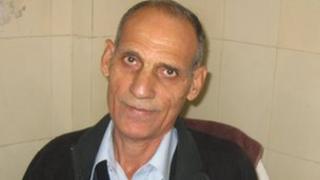 A police sub-inspector in the Indian capital, Delhi, has not taken a day off from work in the past 14 years.
Baljit Singh Rana, 60, a policeman for 40 years, has been at the office every single day in that period, records show.
His family says Mr Rana did not take leave even in recent years for the weddings of his three children.
But they say he is a caring father and husband who has never ignored his family responsibilities.
"He has never ignored our needs or any work at home, although initially it did upset us when he wouldn't take any leave," Mr Rana's wife, Sushila, told the BBC.
"We used to feel that everyone else gets days-off except him. But then we felt that this is perhaps his style. And after all he has never left his family alone. He was around whenever we needed him. So we [became] reconciled to it," she said.
A vegetarian who does yoga regularly, Mr Rana says he does not fall ill and has never needed to take medical leave.
He has been twice awarded the President's Medal for Meritorious Services.
Although Mr Rana retired from service on 31 August, he has been re-employed by the police as a consultant.
His superiors say they are proud of Mr Rana's dedication to service.
"One must take leave, specially in police service which is a tough job anyway,'' says additional deputy commissioner of police and Mr Rana's supervisor Mangesh Kashyap.
"But he hasn't taken a single leave in 14 years. It would be difficult to find another person like him in the department."