Kamal Haasan: India star to modify Vishwaroopam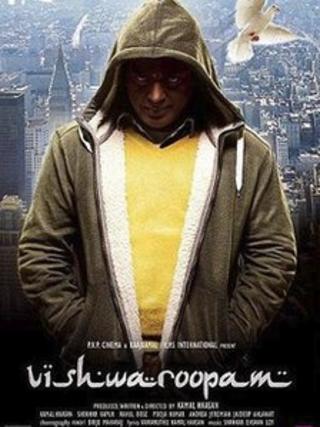 Indian actor Kamal Haasan has agreed to "modify" his film Vishwaroopam after talks with Muslim leaders.
The actor's decision came as the Madras High Court re-imposed a ban on the movie's release until 6 February.
On Tuesday, a judge had lifted a Tamil Nadu government ban on the film imposed after Muslim groups objected to it.
The actor has denied that his film is derogatory to Muslims . He says it is "one of the most Muslim-friendly films in recent times".
Haasan has said he will now appeal against the latest ban in the Supreme Court.
The film, made in the Tamil, Telugu and Hindi languages, has been cleared by the Censor Board.
"I have agreed to delete some scenes" so they do not offend "my Muslim brothers", Haasan told reporters on Wednesday.
"They have given me a list of certain scenes that might offend and certain words from the Holy Quran that should be removed," he said.
The film "praises Muslims" and "I don't want these scenes to distract from its purpose", he added.
Earlier on Wednesday, the actor said he was "fed up" of the controversy over Vishwaroopam and was considering leaving the country.
"I think Tamil Nadu wants me out... [Artist] MF Hussain had done it, I may have to do it," he told reporters.
On Tuesday night, the court agreed with lawyers for Haasan - the big-budget film's director, producer and main star - that the state government's move was unconstitutional.
The actor has described the government's intervention as "cultural terrorism".
The suspension last week came hours after an alliance of about 20 Muslim groups objected to the film despite Haasan putting on a special screening for them, reports said.
Critics allege that Vishwaroopam, a spy thriller, "targets Muslim beliefs".