India accident 'kills 18' pilgrims in Gujarat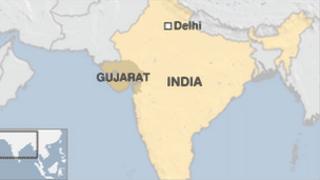 At least 18 pilgrims, including five children and eight women, were killed when their van collided with a bus in the western Indian state of Gujarat.
The accident took place near Jhilwada village in Patan district late on Wednesday night, police said.
Most of the victims who were in the van were Muslims returning after offering prayers at a shrine in Radhanpur.
Road accidents kill hundreds of Indians every year. Most are blamed on reckless driving, old vehicles and bad roads.
The injured have been taken to hospital and reports said some of them were in a critical condition.