Souvik Pal: Indian student's body cremated in Bangalore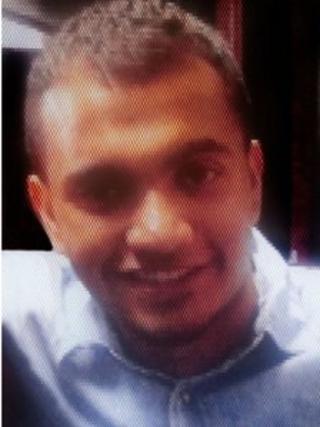 The body of teenaged Indian student Souvik Pal, who was found dead after going missing in the English city of Manchester, has been cremated after arriving in the city of Bangalore.
Mr Pal's father Santanu brought the body back home. He said his family had not yet come to terms with the tragedy.
The student, 19, disappeared on 31 December. His body was found in a canal on 22 January.
A post mortem examination proved inconclusive.
Greater Manchester Police have said that they do not suspect foul play as there were no visible marks on his body to raise suspicions of a crime being committed.
However investigations surrounding the circumstances of the death are continuing.
The body was taken in a hearse from Bangalore airport to Mr Pal's home before the last rites were performed.
"I don't know what happened. They [the police] are investigating. I hope the truth will be revealed," said the distraught father who spent more than three weeks in the UK searching for his missing son.
Mr Pal's mother Mahuya Pal told the BBC it was "a difficult time for the family" and that she was "devastated by his death".
His father has not speculated on the reasons for his son's death, but family members including his grandfather suspect foul play.
They have appealed to the Indian government to help facilitate a detailed investigation into his death.