Six Indian policemen die in 'Maoist' landmine blast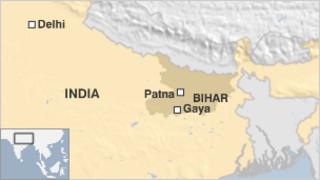 Six policemen have been killed in a landmine explosion in the Indian state of Bihar.
Police say Maoist rebels targeted a convoy heading out on patrol in Gaya district, on the border with the Jharkhand state.
Some reports said that rebels looted the arms and ammunition being carried by the policemen.
The rebels say they are fighting for a Maoist state for tribal people and the rural poor.
They control large areas of several Indian states in a "red corridor" stretching from north-east to central India.
Indian Prime Minister Manmohan Singh has said that they are the country's "greatest internal security challenge".