Jiah Khan: Dead Bollywood star's friend Suraj Pancholi remanded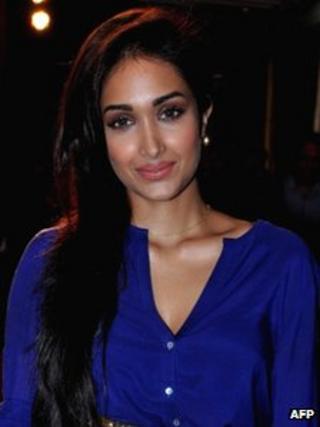 Suraj Pancholi, a friend of Bollywood actress Jiah Khan who killed herself last week, has been remanded in police custody in connection with her death.
Mr Pancholi, the son of actor couple Aditya Pancholi and Zarina Wahab, is reported to have been Khan's boyfriend.
He was not with Khan at the time of her death, but police have said they intend to charge him with abetting suicide.
Khan's mother found her body hanging at her home in Mumbai. A police post-mortem confirmed she killed herself.
According to Indian media, Khan left a six-page suicide note in which she accused an unnamed person of "ruining her life".
Mr Pancholi was arrested on Monday after the star's mother, Rabiya Khan, accused him of abusing her daughter, police officials said.
There has been no comment from Mr Pancholi or his family yet.
However, legal experts say much stronger evidence will be needed to prosecute Mr Pancholi for abetting suicide.
Correspondents say police in India often charge people under this law, but it rarely leads to convictions.
A 2010 Supreme Court ruling said to convict a person for abetting suicide, it has to be proved that they instigated it or that "there was a clear intention to commit the offence".
Born Nafisa Khan in New York, the actress grew up in London before moving to Mumbai for a career in Bollywood.
Jiah Khan, who was 25, made her Bollywood debut in 2007 with Amitabh Bachchan in Nishabd.
She also acted with Aamir Khan in the psychological thriller, Ghajini.
Her last film was the 2010 comedy Housefull, in which she played a supporting role.