Turkish ship with Indian crew seized near Gabon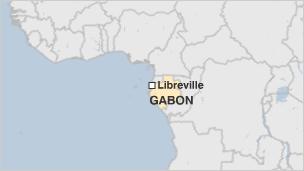 A Turkish cargo ship with a crew of 24 Indians has been hijacked by pirates near Port Gentil off the coast of Gabon in western Africa.
The family of MT Cotton's captain, Sishir Wahi, told the BBC the ship-owners had lost all contact with the vessel after it was seized on Sunday.
It is not yet known if a ransom demand has been made by the pirates.
The region has so far been considered safe with no previous hijacking or piracy incident recorded there.
Officials believe the pirates could be locals rather than Somali gangs which operate on Africa's eastern coast and have, over the years, repeatedly targeted cargo vessels there, especially near the Somalian coast.
"Officials from Geden [the Turkish firm which owns the vessel] said the ship had possibly been hijacked by pirates from the outer anchorage of Port Gentil," Captain Wahi's daughter Richa told the BBC.
At least five crew members of MT Cotton, including Captain Wahi, are from the city of Calcutta.
Captain Wahi had left home on 5 July to join the ship's crew.
"He took charge as captain on 12 July. That night, he emailed us and said there was some technical problem and he would not be able to be in touch. Since then we have had no contact with him," Richa said.
"We are trying our best to get the latest on the crew. The Turkish owners told us they have contacted the government in Gabon and are doing their best to free the crew," Captain Vaivab Dalvi, an official at the company which hired the crew, told the BBC.