India police arrest youths for gang rape of 10-year-old in Assam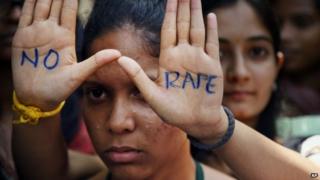 Five youths have been arrested in the north-eastern Indian state of Assam for allegedly gang-raping a 10-year-old girl, police said.
The incident took place on Sunday. Police said the youths took her to an abandoned house and raped her.
They were all neighbours and usually played together. It is not clear exactly how old youths are but reports suggest they were all under 16.
It comes amid a national debate about rape and the treatment of women.
On Friday a court in the Indian capital, Delhi, sentenced four men to death for last December's gang rape and murder of a student.
The case led to violent protests across India and new laws against rape.
A fifth accused, a teenager who was found guilty of taking part in the rape, was sentenced to three years in a reform facility, the maximum term possible because the crime was committed when he was 17.
His sentencing has sparked a debate in India with many arguing that his punishment is too lenient for the crime he has committed.