India hunt as terror suspect Afzal Usmani flees Mumbai court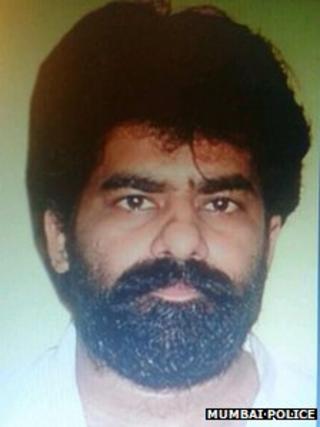 Police in Mumbai have launched a manhunt after a suspected member of militant group Indian Mujahideen escaped from court.
Afzal Usmani is accused of involvement in bomb attacks in Ahmedabad and Surat.
Police said he disappeared after being taken to the court for a hearing with other suspects in the case.
Nearly 50 people died in 17 blasts in Ahmedabad on 26 July 2008. The next day 22 bombs were found in Surat, but they were all defused.
Mr Usmani had been brought to the Maharashtra Control of Organised Crime Act (MCOCA) court along with others from Taloja Central Jail and gave police the slip on the pretext of going to the toilet, PTI news agency reported, quoting sources.
Special Judge AL Pansare said the escape was "a serious offence".
"It is negligence on the part of the escort team which brought the accused to court," the judge said.
"This will have [an] impact on other cases also. It is a very unfortunate incident."
Four other suspects in the case, who were out on bail, appeared before the court on Friday.
Mr Usmani was arrested in September 2008 with four other alleged members of Indian Mujahideen (IM).
They were blamed for the blasts that struck residential areas, market places, public transport and hospitals in Ahmedabad - Gujarat state's commercial capital - within an hour.
Several unexploded bombs were also found.
Mr Usmani is accused of stealing four cars that were used to transport explosives, PTI reported. He is also charged with planting bombs.
Soon after the blasts, IM said in an email to a television channel that the group was behind the explosions.
The Indian government declared the Islamist militant group a terrorist organisation and outlawed it in 2010 after it was blamed for an attack on a German bakery in Pune in which 17 people were killed and scores injured.
The IM is also blamed for three co-ordinated blasts in July 2011 in Mumbai in which 27 people were killed.