Hindi writer Rajendra Yadav dies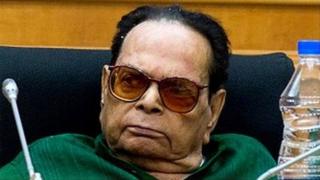 Well-known Hindi writer Rajendra Yadav has died in the Indian city of Delhi.
Yadav, 85, who had been ill for some time, died early on Tuesday while being taken to hospital, reports said.
He mainly wrote fiction and was a pioneer of the Hindi literary movement known as Nayi Kahani. He published a number of novels.
Yadav was also the editor of the famous Hans magazine, which was originally launched by legendary writer Munshi Premchand.
Yadav's first novel, Pret Bolte Hain (Ghosts Speak), was published in 1951 and later renamed Sara Akash (The Infinite Cosmos).
It was adapted into film by leading director Basu Chatterjee in 1969.
Among his other well-known novels are Ukhre Huye Log (Uprooted People) and Ek Inch Muskan (One Inch Smile).
"As the editor of Hans magazine, Yadav promoted a lot of new writers. He began debates on the status of the underprivileged and women, and wrote about sexuality. He will be remembered for his fearless editorial decisions," said Apoorvanand, a leading Hindi commentator.
Hindi writer and academic Manager Pandey said Yadav's death was a big blow for Hans magazine.
"He gave lot of space to Dalit (formerly known as untouchables) and women writers. In his editorials he wrote about the independence of women and their desire to be free. This helped in generating conversations around these issues," he said.