India's Tamil Nadu state rules on club dress code use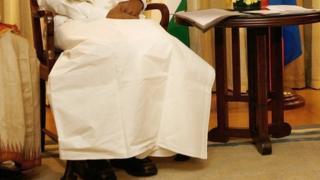 India's Tamil Nadu state has passed a law which imposes fines on private clubs who enforce strict dress codes.
The move was provoked by an incident last month when a high court judge was refused entry to a club because he was wearing a dhoti - a traditional, sarong-like garment.
Chief Minister J Jayalalithaa said the club's move amounted to "sartorial despotism".
Western dress codes are strictly adhered to by several clubs in India.
Correspondents say it is a practice that dates back to colonial times and often bars those not wearing trousers, collared shirts or closed shoes.
Now private clubs in southern Tamil Nadu state will have to pay a fine up to 25,000 rupees (£241; $406) and risk cancellation of their licences if they refuse entry to members and guests wearing Indian dresses. The president and secretary of the offending club could also face a prison term of up to a year.
There was an uproar last month when the Tamil Nadu Cricket Association (TNCA) Club in Chennai (formerly Madras) barred Madras High Court Justice Hariparanthaman from attending a book release.
"I wore a dhoti and shirt. I was denied entry saying unless I wear pants, I could not be permitted entry," the judge told a newspaper.
R Gandhi, another top lawyer in the city, said he had also faced a similar reception when trying to visit private clubs in Indian clothes.
"[The dress code] rules were made by the Englishman for the Englishman," Mr Gandhi told BBC Hindi's Imran Qureshi.
"The club rules only say members should be decently dressed. Is not dhoti a decent dress? It is worn during all kind of [Indian] ceremonies, including marriage and death."
All political parties in Tamil Nadu criticised the TNCA move and supported the new legislation.