India court criticises impasse over Delhi government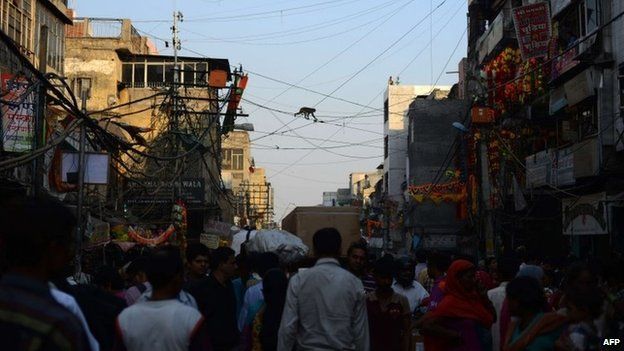 India's Supreme Court has criticised the authorities for the delay in forming a new government in Delhi eight months after the last one resigned.
Delhi has been without a government since February, when the then chief minister Arvind Kejriwal quit after an anti-corruption bill was blocked.
The court said the impasse must be resolved quickly.
The federal government said the BJP would be invited to form a government in the capital city.
The Bharatiya Janata Party (BJP) is the single largest party in the 70-member state assembly. In the December 2013 election, the party won 31 seats and one seat was won by its ally Shiromani Akali Dal (SAD).
But as the party did not have a majority in the assembly, Mr Kejriwal's Aam Aadmi Party (Common Man's Party) formed a government with support from the Congress party. AAP had won 28 seats while the Congress had won eight seats.
Mr Kejriwal quit on 14 February after 49 days in power after opposition politicians blocked his bill, which would have created an independent body with the power to investigate politicians and civil servants suspected of corruption.
Since then, the state has been under President's rule and governed directly by the federal authorities through Lieutenant-Governor Najeeb Jung.
On Tuesday, the Supreme Court urged Lt-Gov Jung and political parties to resolve the impasse, saying Delhi residents deserved a democratically elected government.
"We gave you enough time but nothing has happened so far," Chief Justice HL Dattu, who heads a five-judge bench, told the court.
"The people of Delhi have a right to have a democratically-elected government and not be ruled by the president," he said.
Federal officials told the court that the president had agreed to Lt-Gov Jung's suggestion that the option of forming a "popular government" should be explored and that the BJP was being invited to form the government.
Mr Kejriwal has appealed to the court to dissolve the assembly and call fresh elections.