India Twitter tip-offs help Bangalore police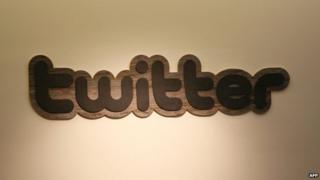 Police in the southern Indian city of Bangalore say they have smashed a prostitution ring with help from information received on Twitter.
Police official Abhishek Goel said earlier in the week he tweeted, seeking information from the public about "trafficking".
An anonymous response led him to an internet link, a decoy customer was sent and the brothel was raided.
Mr Goel said they rescued four women who were forced to work at the brothel.
"I got an anonymous message on Twitter with a link to an internet advertisement containing a vulgar advertisement. We sent a decoy who contacted the number mentioned on the web," Mr Goel told BBC Hindi.
This number connected the caller to "a call centre for sex workers" which offered women in many states across India, senior police official Hemant Nimbalkar said.
Police raided the brothel located in a commercial complex in Bangalore and rescued four women who had been trafficked from West Bengal.
"Girls are transported against their wish with the false promise of a job and are forced into prostitution," Mr Nimbalkar said.
Police in Bangalore have been increasingly using social media to crack cases.
In the last few days, police have arrested 26 people who were allegedly selling job-seekers work experience certificates from fake companies.
"One of the first tip offs was about one fake company. We have now identified 169 such fake companies. The case continues to unravel," Mr Goel said.