Indian airports on hijack alert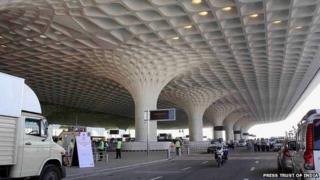 Indian airports are on high alert after local intelligence reports warned security officials of a possible attempt to hijack an Indian airliner.
Security had been tightened at airports on the basis of the intelligence.
Reports say the Delhi-Kabul flight of the state-run Air India could be targeted by militant Islamist groups.
The alert comes ahead of India's annual Republic Day celebrations on 26 January, at which US President Barack Obama will be the chief guest.
India has issued a number of terror alerts in recent years.
Reports say Air India received an anonymous telephone call threatening that its flight would be hijacked.
"Security around all the airports has been strengthened and we have taken all the measures that are required in the wake of the alert from intelligence agencies," officials told news agencies on Sunday.
Passengers will now be subjected to extra screening before they board an aircraft while armed sky marshals will be deployed on certain flights, reports say.
An Air India official told the Hindustan Times newspaper that the airline was "conducting a second security check of passengers before they enter the aircraft".
"Once the passengers are seated in the plane, our crew has been instructed to get the cabin baggage verified with the passengers again."
In November India's navy withdrew two warships from the eastern port of Calcutta after intelligence agencies warned of a terror attack plot.
The move came two days after a suicide attack close to Pakistan's only border crossing with India killed 50 people.