India rebels held over Assam violence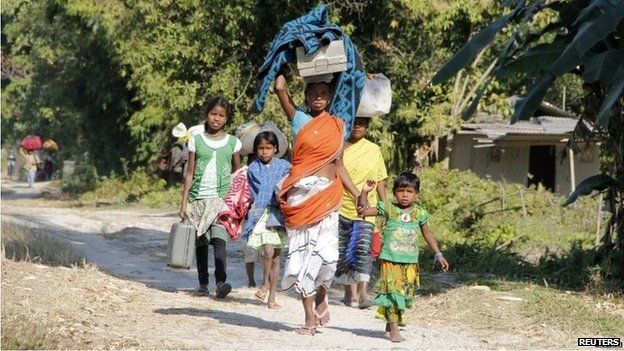 Security forces in India's north-eastern Assam state say they have arrested 39 separatist rebels in connection with last month's attacks which killed more than 70 people.
The aboriginal rebels belong to a faction of the National Democratic Front of Bodoland (NDFB).
The NDFB wants an independent homeland for the ethnic Bodo group to be carved out of Assam.
December's attacks took place in areas populated by non-Bodo people.
LR Bishnoi, a senior police official in Assam, told reporters that 12 NDFB rebels, including some leaders, were held on Sunday, taking the number of people arrested in connection with the attacks to 39.
The latest arrests came after a three-day-long security operation in forests adjoining a national park in Chirang district near the state's borders with Bhutan.
Mr Bishnoi said the security forces had also killed a top leader of the group after a gunfight on Saturday. A large amount of arms and ammunition had also been recovered, he added.
The rebels attacked the villages in Sonitpur and Kokrajhar districts on 23 December and those killed and injured were mainly tribespeople who worked in the local tea gardens.
Hundreds of survivors of the attacks fled their homes and took shelter in a church and school.
Assam has been plagued by ethnic clashes and separatist violence in recent years.
A number of rebel groups have been fighting the central authorities, demanding autonomy or independent homelands for the indigenous groups they represent.