India student jailed over Facebook post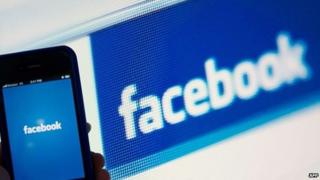 A teenage student has been jailed in the northern Indian state of Uttar Pradesh for allegedly posting a comment on Facebook criticising state minister Azam Khan.
Police arrested the 19-year-old on Tuesday and a court ordered him to be held in prison on remand for 14 days.
Police said the student's comment was "objectionable".
The arrest has sparked outrage in India with many taking to social media to express their anger.
In recent years, Indian authorities have been criticised for acting against several people for their posts on Facebook or Twitter. Campaigners say the arrests are a breach of freedom of speech.
The latest incident took place in Bareilly district.
"I informed the police that this person has posted controversial and inflammatory post in the name of Mr Khan which is a lie. It has hurt the feelings of both Hindus and Muslims and maligns Mr Khan's image," Indian media reports quoted an aide of Azam Khan as saying.
"We have arrested Gulrez Khan, also known as Vikki Khan, for his objectionable post against the minister," senior police official Sadhna Goswami told BBC Hindi.
He has been charged under Section 66A of the Indian Information Technology [IT] Act ("sending false and offensive messages through communication services"), she added.
Correspondents say Section 66A is sweeping in its powers - if convicted, a person can be sent to jail for up to three years for sending an email or other electronic message that "causes annoyance or inconvenience".
In the past, the government had been criticised for taking action against citizens for their Facebook or Twitter posts:
In November 2012, two young women were arrested for questioning on Facebook the shutdown of Mumbai following the death of politician Bal Thackeray. They were kept in a police cell overnight.
In October 2012, a 46-year-old businessman in the southern city of Pondicherry was arrested for a tweet criticising Karti Chidambaram, son of then finance minister P Chidambaram. He was later released on bail.
In September 2012, there was outrage when a cartoonist was jailed in Mumbai on charges of sedition for his anti-corruption drawings. The charges were later dropped.
In April 2012, the West Bengal government arrested a teacher who had emailed to friends a cartoon that was critical of Chief Minister Mamata Banerjee. He too was later released on bail.