Parsi matrimonial courts: India's only surviving jury trials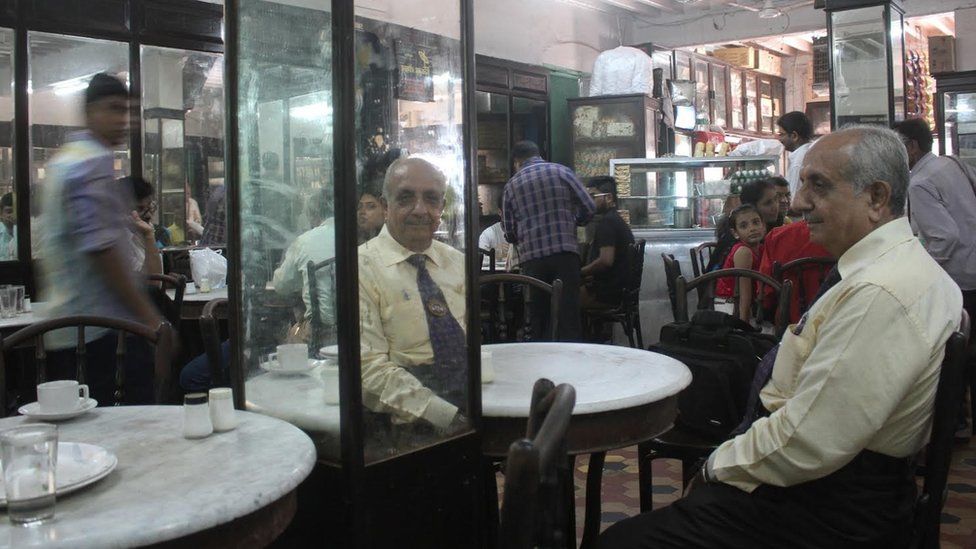 "There was a time," says Adi Nariman Mogrelia wryly, "when most of the divorces were caused by triangles."
"I mean there was another man or woman in the picture. Now it is different. The media, novels, TV, these things have made women more aware of their rights. So we are now seeing more divorces in my community."
Mr Mogrelia knows a thing about marriages and divorces. For more than three-and-a-half decades, the amiable and agile 75-year-old retired Parsi salesman has been serving as a juror, ruling on matrimonial disputes in the community. He's part of a 150-year-old tradition where a jury of co-religionists decides matrimonial disputes in the fast-dwindling, but influential, community.
Five-member juries, usually comprising retired men and women, spend six hours in the Bombay high court for up to 10 days during a single session, granting or refusing divorces to disaffected Parsi couples. They are drawn from a pool of 20 jurors nominated for a decade by the community council.
The presiding judge picks up the five members through a draw of lots, although the lawyers for the plaintiff and the defendant can veto the juror, citing familiarity with the client. In the court room, the jurors, armed with the case papers, sit in a separate enclosure, listen to the proceedings and convey their verdict to the judge.
The jurors - retired bank officers, teachers, doctors, policemen, insurance agents, salesmen - get a daily travel and lunch allowance of 500 rupees ($7.57; £4.93) from the council for attending the court. The Mumbai court usually sits a few times a year - the last session in July was the third this year and heard 26 cases of divorces over 10 days. There's a considerable backlog of cases.
Prof Sharafi says that in the early days, the nine-member jury, aged between 21 and 60, comprised "almost exclusively senior Parsi men, drawn from Bombay's mercantile, professional and intellectual elites". Remarkably, in a country like India, the plaintiffs were "disproportionately women". In divorce suits, "female plaintiffs outnumbered male by a factor of two to three". Many of these women were poor and working-class, and they usually won their suits.
Things may not have changed very much after a century and a half.
"Half of the divorce cases these days are initiated by the women," says Mr Mogrelia. "They have become more assertive. But one of my memorable cases was when a man said he wanted out of a marriage because of mental cruelty by his wife. He said his wife nagged him too much, and that he couldn't concentrate on his work. We granted divorce."
The jurors recount some of the more memorable cases: divorces granted to women because the husband was not taking the family on a vacation, not giving time to his wife, was too obsessive, and in one case, was too religious, praying at some two dozen community temples every day. "I remember the judge explained to the husband that he could pray at home or stick to a single temple. There was no need for excess. The man agreed and we didn't have to give them a divorce, " says Jasmine Bastani, a cheerful 65-year-old retired bank officer who has served on the jury for more than a decade.
Adultery, bigamy and desertion were some of the major reasons for divorce in the early days. "But now lack of compatibility with the spouse is becoming common. It's the women who have become more confident, well-read and independent," says Ms Bastani.
Harvard University historian Dinyar Patel, who is a Parsi himself, says that being a "very Westernised community from early in the last century, we popularly adopted Western notions of love marriage, and this of course raises the bar in what we expect out of a marriage".
"In the past few decades, we seem to have adopted a far more casual attitude towards marriage itself. A few years ago, a young Parsi woman told me very matter-of-factly that she and her husband had 'grown apart' and that she had therefore filed for divorce. This took me aback because I'd never heard this from a Parsi before - prior to this, I'd only heard of far more serious infractions, such as infidelity, as grounds for divorce. I think a lot more Parsis are willing to call it quits than try to repair their marriages," says Mr Patel.
India's Parsis are a unique community - there are an estimated 70,000 of them, mostly in the city of Mumbai. They possibly have the highest average age of marriage in India, and one of the lowest rates of marriage and childbirth in the world. For every Parsi born, three die.
Also, in a space-starved and expensive Mumbai, housing is a problem - most Parsis live in subsidised council homes in 18 designated colonies.
The council has built some 4,500 apartments which provide cheap housing to married Parsi couples who earn less than 80,000 rupees ($1,210; £788) a month. Some 500 couples are waiting for free housing - living in joint families often leads to marital strife. The community is dispersed and spouses are often unwilling to relocate. Also, increasingly Parsis are marrying out of the community - some 40% in Mumbai and higher elsewhere - and that is leading to cultural differences and tension between the couple.
"But on the whole it serves the community well. The jurors are pragmatic and do not prolong the agony of couples," says Armaity Khushrushahi, a Parsi lawyer. Also, as a character in a novel by Indo-Canadian writer Rohinton Mistry - himself a Parsi from Mumbai - quips: "No use washing Parsi linen in public."