Ramayana: Indian children playing god with royal patronage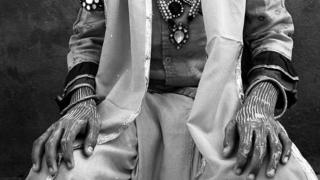 For two months every year, five children in Ramnagar town in the northern Indian city of Varanasi don greasepaint and are dressed in silken robes to perform in the Ramlila festival, based on the Hindu religious epic Ramayana.
The dramatic folk re-enactment of Hindu god Ram's victory over the 10-headed demon king Ravana celebrates the triumph of good over evil.
The head of the former royal family of Varanasi selects the children to play Ram, his wife Sita and his three brothers, and the actors are handed over to a teacher to be trained for their performances.
Photographer Saibal Das went backstage to meet the children who play god.