Indian mother names Delhi baby born in taxi 'Uber'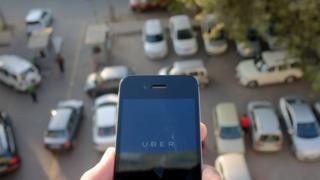 An Indian woman has named her baby "Uber" after giving birth in a car belonging to the taxi aggregation service.
The woman, identified as Babli, told media she called Uber after emergency calls to hospitals went unanswered.
The driver of the vehicle told the Times of India that he pulled over because Babli was in excruciating pain.
He then helped deliver the baby with two other women before taking them to hospital.
"He picked me up, put me on a stretcher and dragged it into the hospital," the Times of India quoted Babli as saying.
"I named him after Uber because the baby was born in an Uber cab," she told the Reuters news agency.