India pre-natal gender testing adverts to be blocked online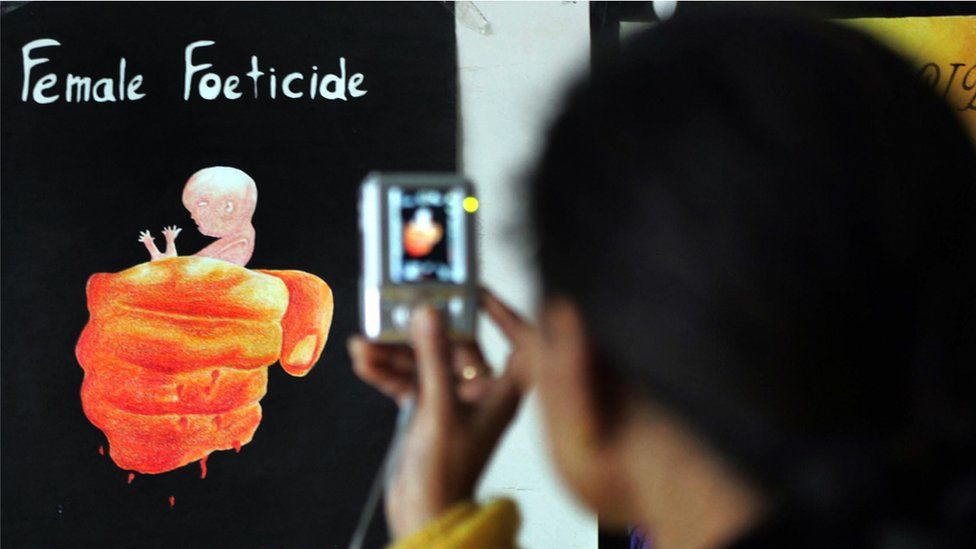 Google, Yahoo and Microsoft will block online ads for gender determination tools in India, following an order by the country's top court.
India's health ministry told the Supreme Court that the companies had agreed to block 22 key-words relating to pre-natal gender testing.
The court had earlier told the companies to adhere to India's laws or "cease operations" in the country.
India has one of the most unbalanced gender ratios in the world.
In 1961, there were 976 girls for every 1,000 boys under the age of seven. According to the latest census figures released in 2011, that figure had dropped to 914.
The issue prompted India to ban pre-natal sex determination via ultrasound scans in 1994, but many parents still have them done illegally.
The petition filed by Sabu George alleged that advertisements and information on pre-natal gender tests and clinics were freely available on search engines and helped the practice to continue unchecked.
The companies had argued that a complete block on keywords would also affect research papers and other search results, but the Supreme Court in July heavily censured them for "patently violating Indian law".
The Bloomberg news agency quoted Google as saying it would disable auto-complete predictions for the terms on its site and warn users that pre-natal gender testing is illegal in India.