Arrests over rape of India orphans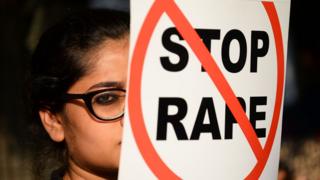 Police in the southern Indian state of Kerala have arrested six people for allegedly raping teenage girls from an orphanage in Wayanad district.
Police say the girls were lured into a shop by men who offered them chocolate.
They say the men filmed the rapes and used the footage to blackmail the girls into submitting to further sexual acts.
Authorities have called the case "barbaric" and say that they are investigating whether more children were targeted by the men.
India rape victim 'harassed' by police
No justice in sight for India's riot rape survivors
India rape victim 'harassed' by police
"We are also interrogating the men to find out if more people are involved," Inspector TP Jacob told the BBC's Ashraf Padana.
A spokesperson for the orphanage, which has around 1,000 children in its care, said the children were being given counselling.
Rape and gender crimes have been in the spotlight in India in recent years after the brutal gang rape and murder of a student in 2012 in Delhi.
In response, tough new anti-rape laws were introduced. However, brutal sexual attacks against women and children continue to be reported across the country .