Fund for murdered Danielle McLaughlin reaches 39k euros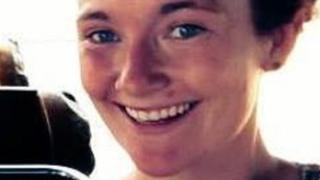 A fund to bring home the body of Danielle McLaughlin, the Donegal woman who was murdered in Goa, has raised almost 40,000 euros (£35,000).
Ms McLaughlin, 28, was found dead in a field close to tourist resorts in Canacona last Tuesday morning. She had been raped and strangled.
It is believed her body will begin the journey home this week.
A target of 10,000 euros had been set by a Go Fund Me page for the repatriation.
It currently stands at 39,096 euros.
The page was set up by Buncrana man Christy Duffy.
"This fund is to assist the repatriation and funeral expenses for our friend Danielle who was tragically taken from us all too soon this week," he wrote.
"At the moment the family have the Irish embassy, the British embassy, the Kevin Bell Repatriation Trust and many close friends working hard on the arrangements to take her home.
"The Kevin Bell Repatriation Trust have been brilliant and cover most arrangements and expenses, so basically this fundraiser is to help her family with the added costs of having someone with her when she returns and to give her the send-off she deserves."
Paying tribute to Miss McLaughlin, he added: "There is nothing I need to say about Danielle, as anyone who knew her, knew that she was a beautiful and kind hearted, funny young lady who loved life and was a loyal and devoted friend, sister and daughter.
"They say the brightest stars burn the quickest and no other analogy could describe Danielle's life better, on behalf of her family thanks in advance for the donations and keep on smiling as Danielle would have wanted."
A 24-year-old man from the area, Vikat Bhagat, has been accused of the murder.
The McLaughlin family's lawyer says he does not believe the accused could have acted alone, according to the Daily Mail.
Vikram Varma, who is representing her family, told the paper: "Danielle was 5ft 8ins tall and she was really strong. This fellow Bhagat, he does not look strong and muscular.
"I doubt he had the strength to overcome Danielle on his own.
"If she was intoxicated there would have been no need for the terrible injuries she suffered."