Manmohan Singh: Actor Anupam Kher to play ex-PM in new film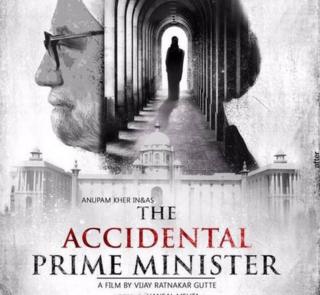 Bollywood actor Anupam Kher will play former Indian Prime Minister Manmohan Singh in a new film.
The actor said he was "looking forward to portraying" Mr Singh in the film titled The Accidental Prime Minister.
Mr Singh was first appointed PM in 2004 after Congress party president Sonia Gandhi turned down the post, apparently to protect the party from damaging attacks over her Italian origin.
The film is based on a memoir written by Mr Singh's former aide Sanjay Baru.
The book takes a critical view of Mr Singh's first stint as PM between 2004 and 2008. The former prime minister has not made any statement on the film.
Bollywood actor Kher- 'Sad' to claim India is intolerant
India actor's 'no' to Hitler film
Mr Kher has often criticised the Congress party, which was voted out of power in 2014.
He told the Economic Times that acting the "role of anyone in contemporary history" was "extremely challenging".
"But as I have always revelled in challenges, right from my first film Saaransh (Summary), I look forward to the experience of portraying PM Manmohan Singh," he said.