Why is 'Blue Whale' hysteria gripping India?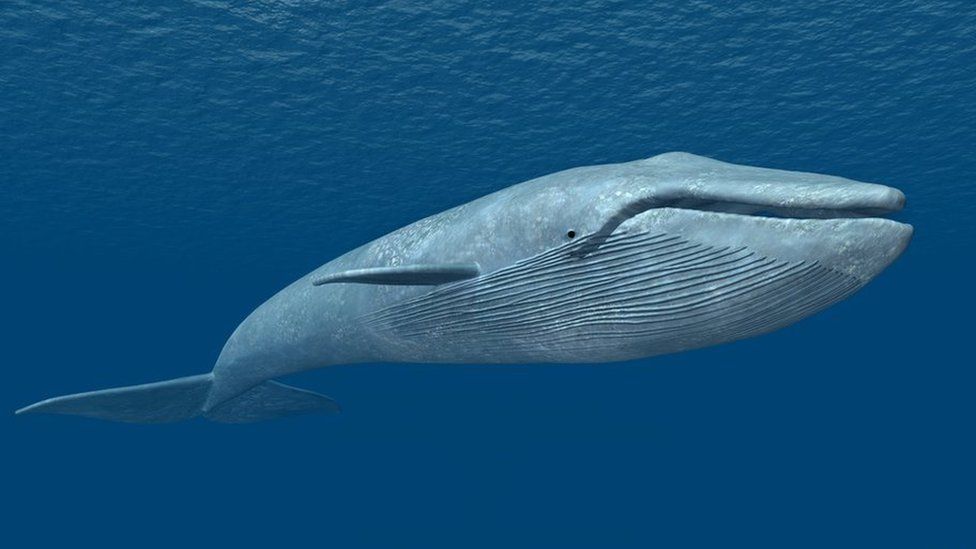 The rumoured internet challenge known as Blue Whale, which has recently been allegedly linked to several suicides by teenagers and young men in India, has set off near panic in the country.
Police have not confirmed any link with the deaths or even that "Blue Whale" exists, even though it has been mentioned in investigations into teenage suicides in a number of countries.
The parents of some Indian children who killed themselves have since told reporters that they did so under its influence - also a charge that remains unconfirmed by police.
Some internet experts even suspect that it is a hoax. The UK Safer Internet Centre has called it a "sensationalised fake news story".
But Indian media have widely reported on the alleged links, leaving authorities scrambling to cope and many people increasingly alarmed.
Now the Supreme Court has even stepped in and is hearing a petition that calls for it be banned, if that's possible.
Multiple high courts, state governments and authorities have already issued similar calls but they have not explained how they plan to enforce a ban.
Meanwhile, the federal government has asked Facebook, Google, Instagram and Whatsapp to remove alleged "links" that reportedly lead to alleged Blue Whale groups or sites. But it is unclear how that can be done too.
Schools have begun issuing warnings to students about its dangers, raising alarm among many parents - and feeding into the sense of hysteria.
In the northern state of Uttar Pradesh authorities have banned smartphones in schools, and one school in Punjab has asked its students to wear short-sleeved shirts so they can check for whale-shaped tattoos - alleged proof of participation.
There is some confusion about the origins, but the title is believed to be a reference to an act carried out by some blue whales, who appear to beach themselves on purpose, causing them to die.
The name is apparently being used by an alleged online pressure group, which is said to assign a curator to individual participants who then encourages them to complete tests over the course of 50 days.
These assigned tasks reportedly escalate from straightforward demands such as watching a macabre video or horror film to something more sinister - even leading to suicide.
Unfortunately it is not unusual for teenagers to be drawn to social media groups that ultimately have a detrimental effect on their mental health.
The online group associated with the reports is said to have thousands of members and subscribers on Facebook and YouTube.
The name has cropped up in countries including Russia, Ukraine, Spain, Portugal, France and the UK.
The first news reports linking it to suicides, which appeared in Russian media, have been discredited.
Vkontakte, the Russian social network where it allegedly originated, said it had traced Blue Whale hashtags to "tens of thousands of bots".
But with reports of alleged Blue Whale-related suicides appearing every day in the local media, Indian schools are taking no chances.
"My own notion about this is that it's just like drugs where even the first step is not to be taken," principal Rajiv Sharma told a roomful of 16-year-olds at his Spring Dale school in the northern state of Punjab.
"Remember just one mantra: nothing is more precious than life," he added.
"I got very scared... because something that can do this to you, you should not even try it, you should not try searching for it, you should try not even thinking about it," Shivram Rai Luthra, a student who attended Mr Sharma's talk, told BBC Hindi.
But not everyone thinks that this is the best approach.
"Schools doing Blue Whale sessions are advertising for Blue Whale," Sunil Abraham, an internet researcher, told the BBC.
Why single it out, he asked, instead of talking about every internet-related concern from bullying online to sexting.
"We are going through a moral panic," he added. "And the response seems to be moral education. It discounts the root cause of why people are suicidal."
A 2012 study shows that suicide is the second most common cause of death among India's youth.
Added to that, very little is known about the suicides that have been linked to Blue Whale.
The supposed links often boil down to alleged mentions of it on their Whatsapp chat groups and rumours of them having been glued to their phones in the weeks before they took their own lives.
"Nobody has looked at the histories of these kids," technology writer Mala Bhargava told the BBC. "All we can really do is speculate away."
Dr Achal Bhagat, a psychiatrist in Delhi, told the BBC he had not encountered a single Blue Whale case, although he speaks to young people every day.
"People join narratives to explain their experiences," said Dr Bhagat, adding that is possibly why some children have said they participated in the rumoured challenge despite there being no proof of its existence.
Mental health in children, according to Dr Bhagat, is "extremely neglected" because India has no national programme to prevent suicide or even guidelines for improving mental health in schools.
When you don't know how to talk to children every day, he added, how will you know how to communicate in a crisis?
"We all need to listen to children rather than telling them what not to do," Dr Bhagat said.
Rather than obsessing about something that might not even exist, experts like Dr Bhagat wish the media and others would focus more on real mental health issues in young people.
He advises parents that if they are concerned a teenager they know may be influenced by the alleged Blue Whale internet challenge or may require emotional support they should contact a mental health professional.
Additional reporting by Ravinder Singh Robin.
If you are feeling emotionally distressed and would like details of organisations in the UK which offer advice and support, go to bbc.co.uk/actionline.