Acid attack on India gang-rape victim by 'same men'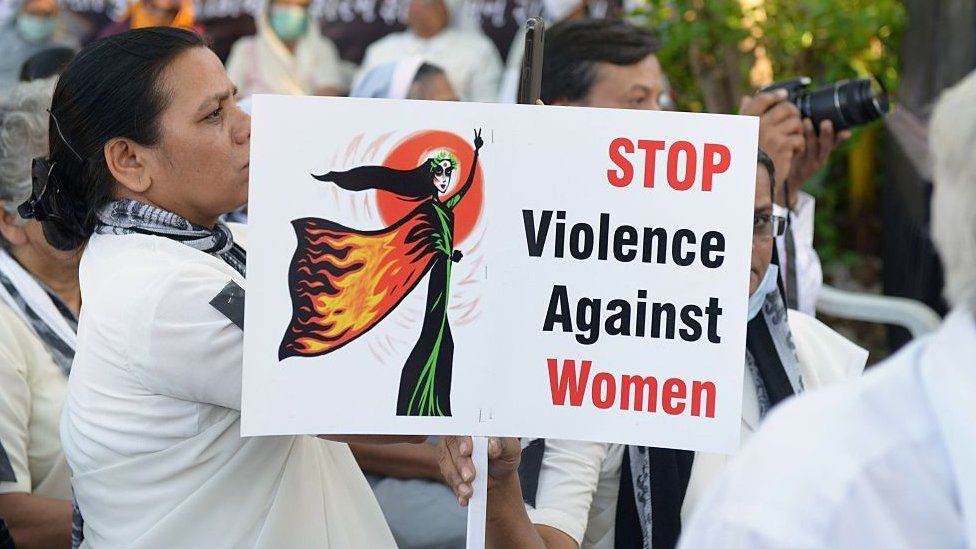 Two men accused of gang-raping a woman have allegedly attacked her with acid after being released on bail.
Police say she has accused the two men and an unidentified person of throwing acid on her on Monday after she refused to withdraw her rape case against them.
The woman was raped in Fatehgarh city of the northern Indian state of Uttar Pradesh in May. Three people were held in the case, one is still in jail.
Police have launched a manhunt to re-arrest the two accused out on bail.
The attack took place as the woman was returning from a local court where she was preparing to contest the bail granted to the two accused.
Superintendent of Police Daya Nand Misra told the BBC that the woman had alleged that the accused took her to a secluded spot and demanded she withdraw the rape case.
"She has complained that they threw acid on her face after she refused to agree," he said.
She has reportedly suffered burns on her face and body, and is being treated at a local hospital.
Scrutiny of sexual violence in India has grown since the 2012 gang rape and murder of a student on a Delhi bus.
However, brutal sexual attacks against women and children continue to be reported across the country.