Oxygen supplier held over India hospital deaths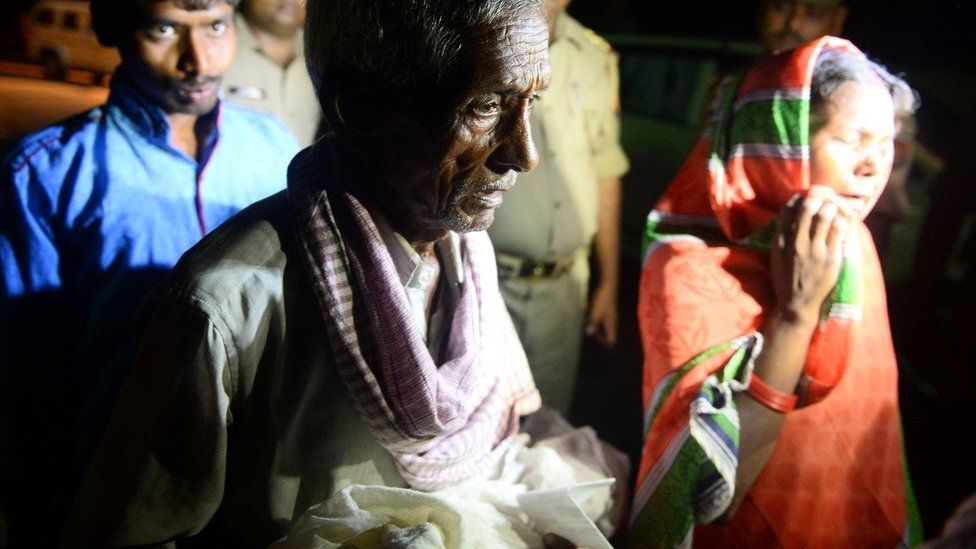 Indian police have arrested the owner of a firm that provided oxygen to a hospital where more than 100 children died allegedly because the oxygen supply was cut over unpaid bills.
The deaths occurred over a week in northern Uttar Pradesh state in August.
Manish Bhandari, who was arrested on Sunday, is accused of "breach of contract", police told BBC Hindi.
The supplier said the hospital owed the company more than 6m rupees ($93,465; £72,510).
"We cannot give details of the prosecution as investigations are on," Satyarth Anirudh Pankaj, a senior police officer, told the BBC.
Most of the victims were in the neo-natal unit or being treated for encephalitis, a deadly inflammation of the brain that has been rampant in the region for decades.
Both the state government and the hospital administration denied that the deaths were caused by a disruption in oxygen supply. They said that the children died from various diseases, including encephalitis.
But the government suspended the principal of the medical college, Dr Rajiv Mishra, for delaying payments to the supplier.
Reasons for the delay in payment to the oxygen suppliers have ranged from the slow pace of bureaucracy to the fact that administrative staff were busy because the chief minister had paid an official visit to the hospital on 9 August.
Uttar Pradesh chief minister Yogi Adityanath set up a committee a day after the deaths to find out who was responsible.
In a report submitted on 23 August, the committee had recommended criminal action against Mr Mishra and three other hospital staff members, all of whom have since been arrested.