India Hindu group warns schools over Christmas celebrations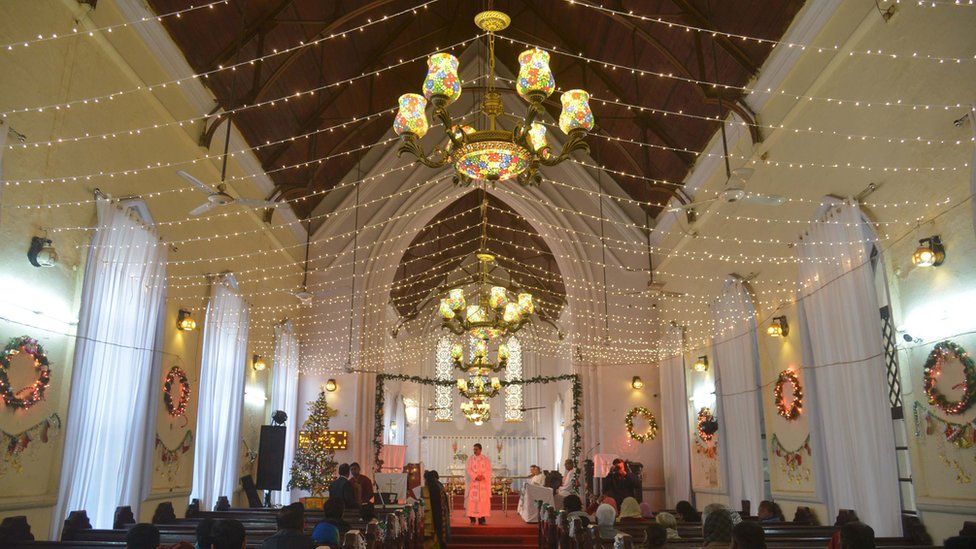 Authorities in the Indian state of Uttar Pradesh have ordered police to ensure a peaceful Christmas after a right-wing Hindu group threatened to disrupt the festival.
Hindu Jagran Manch sent letters to schools in Aligarh city asking them not to celebrate Christmas.
The group alleged that the festival would be a step towards "forced conversions" of Hindu students.
The state is governed by PM Narendra Modi's Hindu nationalist BJP.
An official said all district authorities had been asked to take strict action against anyone who tried to obstruct Christmas celebrations.
"If the schools fail to follow our directives, we will stage protests outside the institutions," state secretary of the group Sanju Bajaj said.
The move came days after six carol singers were arrested in the central state of Madhya Pradesh after a man accused them of trying to convert him to Christianity.
One of those arrested was a professor at a Catholic theological college. The group to which they belonged said they were only visiting villages to sing songs.
The man who lodged the complaint said the group, including the professor, had previously asked him to "worship Jesus Christ" and had offered him money to convert.