India bar fire kills five employees in Bangalore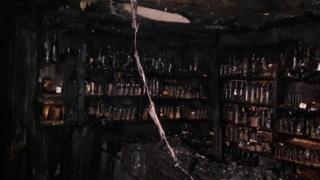 At least five employees of a bar in India have died in a fire that broke out at their workplace where they were sleeping overnight.
The fire started at around 02:30 local time (21:00GMT) at Kailash Bar in the southern city of Bangalore.
Authorities told the BBC that an inquiry had been launched to ascertain the cause of the fire.
The incident comes after two different fire accidents killed 19 people in Mumbai in the past two weeks.
MN Anucheth, deputy commissioner of police in Bangalore, said a forensic team and the fire department were working together to know if there was any lapse in fire safety measures at the bar.
Bangalore is known as India's IT capital and has witnessed rapid construction in the past decade.
But safety measures are not always followed, both in commercial and residential buildings.