Delhi chief minister condemns murder of Hindu man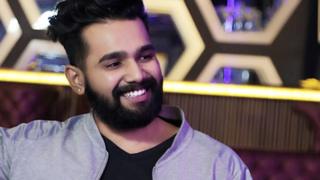 Delhi chief minister Arvind Kejriwal has met the family of a Hindu man who was murdered, allegedly over his relationship with a Muslim woman in India's capital.
Mr Kejriwal said that the government will punish the guilty and ensure justice for the family.
Ankit Saxena was allegedly stabbed last week by the family of his Muslim girlfriend on a busy street in Delhi.
Local media have described the incident as a so-called "honour killing".
Marriage outside religion or caste still attracts censure and violence in parts of India.
Police released CCTV footage that shows Mr Saxena talking on the phone moments before he was attacked.
Eyewitnesses told the BBC that Mr Saxena was stopped as he was about to cross the street by a woman who demanded that he stay away from her daughter.
Mr Saxena reportedly denied being in a relationship with her daughter to avoid a public confrontation. But within minutes, two men joined the woman.
Crowds soon gathered, including Mr Saxena's parents, and a scuffle ensued. During the commotion, a man allegedly slashed Mr Saxena's throat, killing him on the spot.
---
'They were happy together'
Bhumika Rai and Sindhuvasini Tripathi, BBC Hindi
Mr Saxena, 23, who worked as a wedding photographer, lived in the same neighbourhood as his girlfriend in west Delhi until three years ago.
The neighbourhood is still reeling from shock over the killing. Most shops have closed their doors and people are cautious about speaking to the media.
One of Mr Saxena's friends told the BBC that the couple's relationship started here, among narrow lanes - just wide enough for a motorbike - that are flanked by houses on either side.
"He loved her very much and wanted to marry her," the friend said. "We tried to tell him that his relationship may cause problems. But he didn't listen."
One of Mr Saxena's neighbours said he had often talked about his wedding plans.
"He was always happy. He would tell me that he would make everybody dance on his wedding day," she recalled.
A neighbour of the girl's family said it was unbelievable that "an innocent boy had been killed".
"They girl's family came across as nice and that is why it's so shocking. The incident hasn't helped anybody. Two families have been destroyed. I just wish the two were allowed to get married," he said.
---