India couple held for selling newborns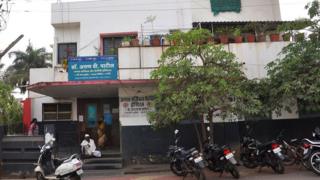 Police have arrested a doctor and his wife for allegedly selling babies in Kohlapur district in the western state of Maharashtra.
The doctor confessed to selling two newborns for 200,000 rupees (£2,239; $3,112) each since December.
Federal authorities raided the clinic where the couple worked and handed them over to police on Tuesday.
Police are investigating the case further to see if others were also involved.
"We will also find out how many people were in touch with the doctor," a police officer told BBC Marathi.
An official from the Central Adoption Resources Authority (CARA) said that it is possible another doctor from Mumbai, the state's capital, is involved. "The couple took advantage of women who were pregnant and unmarried. They would deliver their babies and then sell them to people who wanted them."
Authorities are also questioning other staff in the hospital, police said.