India officer held over 'swapping secrets' for obscene photos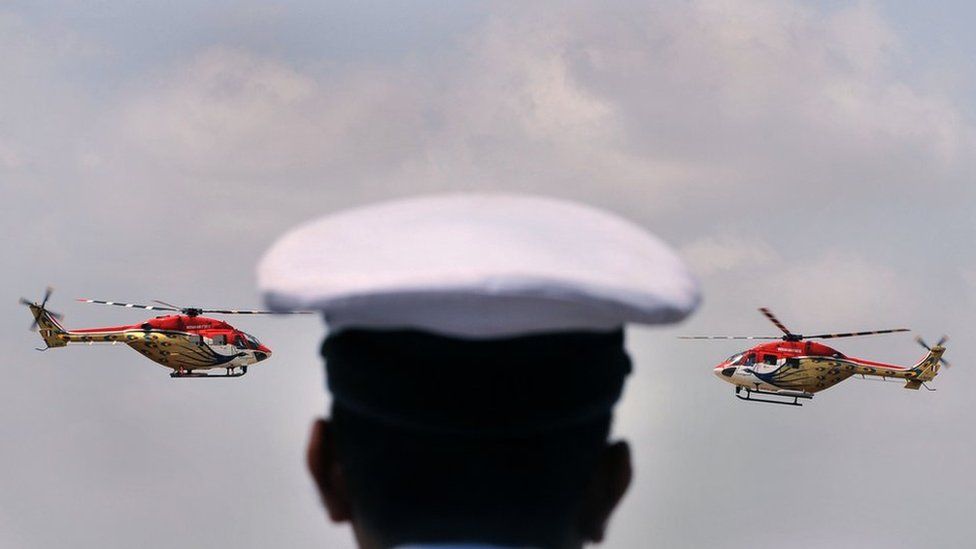 Police in India have arrested an air force officer for allegedly sharing classified information online with Pakistani spies who pretended to be female models.
Arun Marwaha, 51, allegedly exchanged classified documents in exchange for obscene photos on WhatsApp.
Mr Marwaha, a skydiving instructor, was reportedly detained on 31 January. He was arrested on Thursday.
If convicted he faces 14 years in jail under India's official secrets act.
Indian news website NDTV reported that two agents from Pakistan's Inter-Services Intelligence reached out to Mr Marwaha on Facebook a few months ago.
They allegedly used fake profiles which led him to believe they were women after which they began regularly communicating with him on WhatsApp.
Police told Indian reporters that there was no evidence of any money being exchanged for the information.
India and Pakistan have fought three wars since gaining independence from Britain in 1947, two of them over the disputed territory of Kashmir.
Relations between the two nations are still tense, and both regularly accuse each other of spying.
While Pakistan says he was arrested in 2016, Delhi says he was kidnapped and has rejected spying claims.