Will 'WhatsApping' money change India's e-payment market?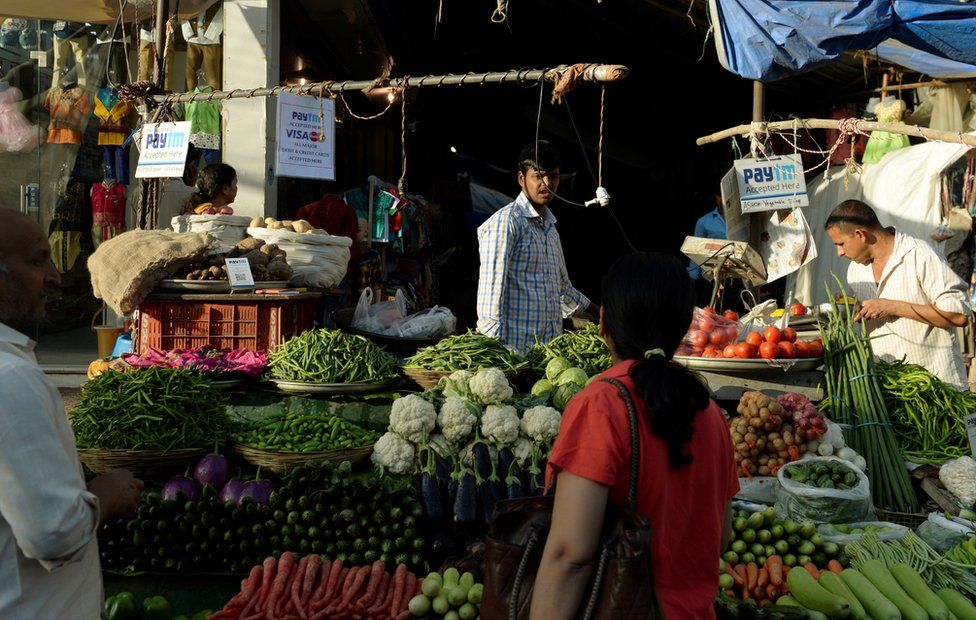 WhatsApp, the biggest instant messaging platform in India, is set to launch a payment service later this month. The BBC's Devina Gupta reports on how this could affect the country's $400bn (£290bn) mobile wallet market.
WhatsApp is currently testing a beta version of its payment app, which it has rolled out for some Indian users. It will allow users to send and receive money using the popular app.
For a majority of Indians, the phone is the first point of exposure to the internet, and Whatsapp, with more than 200 million users, is a giant in India's rapidly growing mobile market.
Paytm is part-owned by Japan's Softbank and China's Alibaba and already has about 300 million registered users in the country, with the number of daily transactions touching five million.
Paytm had said then that it saw a 700% increase in overall traffic and a 300% surge in app downloads.
Paytm has accused Facebook, which owns WhatsApp, of attempting a repeat of Free Basics - Facebook's internet service app. The service offered free, but limited, internet to those who didn't have it. It was widely criticised for giving access to only a limited number of websites and India's telecoms regulator blocked the app on the grounds that it violated net neutrality rules.
Deepak Abbot, Paytm's senior vice president, told the BBC that WhatsApp could effectively lock out competing apps. "Facebook tries to dominate the market - they go in with a mindset that they can lock the users in their systems," he said.
But other players in the market don't necessarily share Mr Abbot's opinion, as the scope for mobile wallets in India is still vast. "Currently, the digital payment market penetration is only 5 to 10% percent, so entry of a new player is a big positive," said Bipin Preet Singh, the founder of Mobikwik, which is another Indian mobile payment system.
He added that domestic companies, like Mobikwik, have large workforces on the ground which help users when payments go wrong. This, he said, is something global companies can't compete with.
What does WhatsApp payment offer?
WhatsApp uses the Indian Unified Payment Interface or UPI, which is a payment system that allows funds to be transferred directly from a sender's bank account to the recipient's account.
Users will have to link their bank account with the app directly.
The real challenge for WhatsApp's payment feature will be to include services such as movies, travel and restaurants - which Paytm provides.
Is it a threat for Paytm?
Paytm's strength lies in its ubiquitous presence in India's mobile payment market - its services are extensively used by citizens and business vendors, including auto rickshaw drivers and tea sellers. And the company recently started regular banking services and could be handling insurance products in the future.
But WhatsApp is flush with funds, and boasts around 230 million users on its chat app. Its beta version tests also show a high rate of user adaptability.
Facebook is yet to comment on WhatsApp's payment feature, but Paytm has said that it is ready for the competition.
"We will take WhatsApp as another competitor," Mr Abbot said. "There are 90% of users who are not exposed to the UPI model, so like WhatsApp, we will also be looking to capture that market. It's such a big market so if you have a good product, you will stand out. We will be happy if there are more larger players."
What could worry Paytm is what happened to Alibaba, which partly owns the company. After launching Alipay in 2009, the company almost monopolised the payment gateway market. But its fortunes changed when another company, Tencent, merged its chat app with a payment gateway, resulting in Alipay's market share dropping from 80 to 53%.