Eleven jailed for life over India 'beef' murder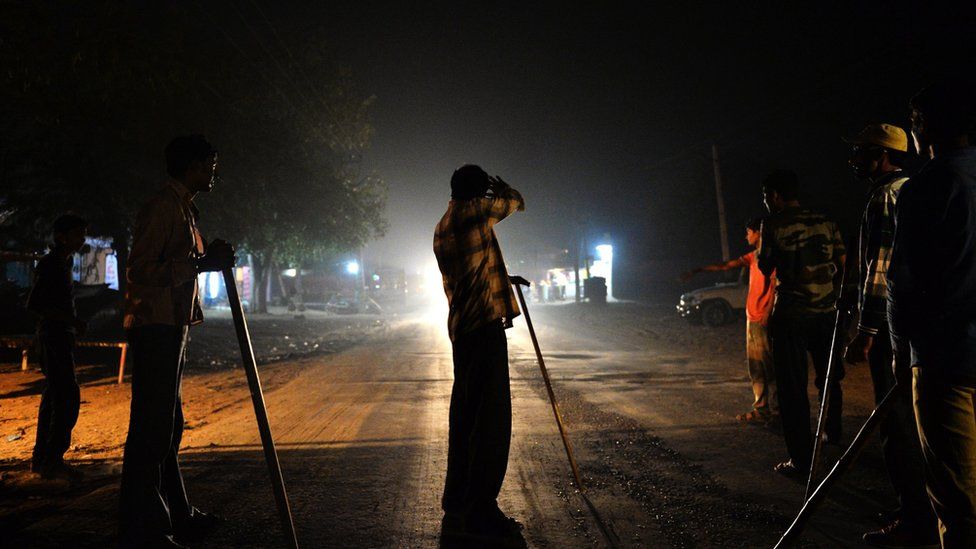 A court in the northern Indian state of Jharkhand has sentenced 11 men to life in prison for lynching a Muslim meat trader last year.
Alimuddin Ansari, 55, was beaten to death by the men for transporting beef.
This is the first time India has convicted anyone for "cow vigilantism", despite a spate of attacks on Muslim meat traders in the last few years.
Hindus consider cows sacred and killing them is illegal in several states, including Jharkhand.
Incidents of cow vigilantism have become increasingly common in India, but police investigations have often led to acquittals of those accused.
Twelve men were arrested over Mr Ansari's murder but the court deferred its decision on the 12th accused, who is reported to be a juvenile.
"We had prayed the court for maximum punishment," prosecutor Sushil Kumar Shukla told the Indian Express newspaper. He said that the court did not include the 12th accused in its decision as he was between 16 and 18 years of age.
Mr Ansari's son, Shabhan Ansari, said his family was "satisfied" with the verdict, but said they were disappointed that they had not received any compensation from the state government.
Speaking to journalists outside the court, Mr Ansari's wife Mariam Khatun said her husband's death was a tragic loss, but "did not want more bloodshed". She added that she wanted "to live in peace with her family and society".
One of the most high-profile incidents occurred in Rajasthan last year, when a dairy farmer, Pehlu Khan, was beaten to death by cow vigilantes affiliated with ring-wing Hindu groups.
The chief minister of BJP-ruled Rajasthan offered condolences over his "demise" without mentioning the fact that he had been murdered. And a BJP lawmaker said he had "no regret" over the killing because Mr Khan was a "cow-smuggler".
Police registered a murder case and made a number of arrests, but no one has yet been convicted.
Last year, protests engulfed India, as people across various cities decried rising attacks on Muslims and Dalits by vigilante groups. The campaign, #NotInMyName, started with a Facebook post by Saba Dewan, who organised the protests after a Muslim teenager was killed in the capital Delhi in June.
About a dozen people have been killed in such attacks so far. Targets are often picked based on unsubstantiated rumours and Muslims have been attacked for even transporting cows for milk.