Kashmir: Curfew after 20 dead in fierce clashes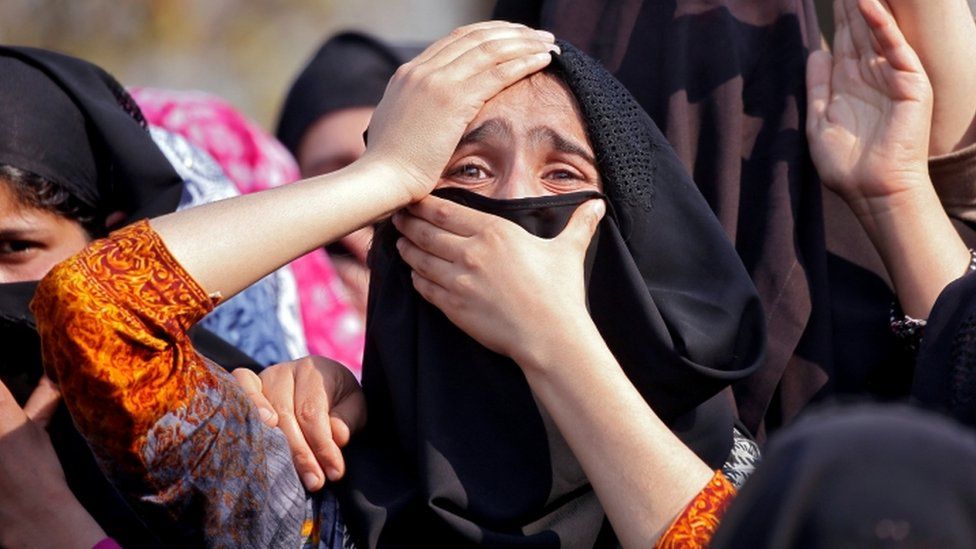 At least 20 people are dead and 200 injured in Indian-administered Kashmir after fierce clashes between militants and government forces on Sunday.
Four civilians were killed when police opened fire on protesters. A curfew has been imposed in parts of the state.
Officials in Kashmir say this is the restive region's worst loss of life during a single day in recent years.
Tens of thousands of people have been killed in the conflict in Kashmir, which India and Pakistan claim in full.
As well as the civilians, at least three Indian soldiers and 13 suspected militants died in Sunday's violence, officials say.
After several gunbattles broke out south of Srinagar, hundreds of civilians poured onto the streets in the area to protest against India rule. Many threw stones at security forces.
Many civilians in Kashmir support separatist rebels who want independence or pledge allegiance to Pakistan.
The authorities are braced for more violence.
Schools, colleges and businesses have been shut in the Kashmir valley, following a strike called by separatists in protest at the killings.
Muslim separatists have waged a violent campaign against Indian rule since the late 1980s.