Indian police search for monkey that snatched baby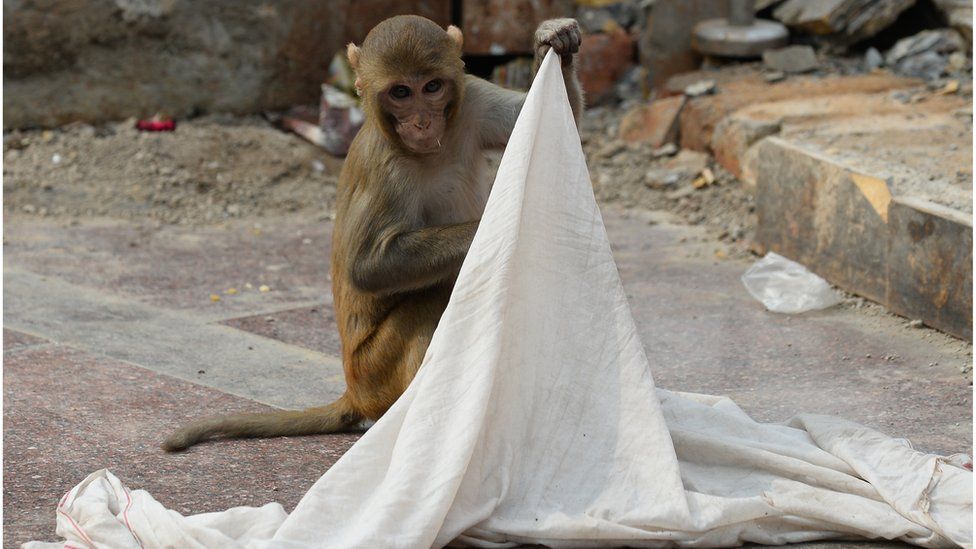 Police in India are on the lookout for a monkey that allegedly snatched a baby, whose body was later found inside a well in the eastern state of Orissa.
The baby's mother saw the incident take place but was unable to rescue her son.
A relative found the baby's body in a well behind the house on Sunday, a day after he was snatched by the monkey who had entered the child's home.
Officers say this is "a very rare case", although monkeys are often caught damaging property in the area.
"We hope to catch the monkey within a week," local officer PC Pradhan told the BBC.
"While monkeys attacking humans or entering houses in search of food are fairly common, this is the first case in which one has run away with a baby," he added.
Police are working with a local tribe, who specialise in catching monkeys.
Forest officials told the BBC that the monkey entered the family's home early on Saturday morning and snatched the baby from inside the house.
A doctor who examined the body said there were no serious injury marks. "It appears to be a case of asphyxia due to drowning," she said.
Locals told reporters that the monkey may have dropped the baby while carrying it.